How to join WRCS?
To become a member of WRCS you need to be aware of the Rules of WRCS and agree to abide by them. Click here to read the Rules.
You can get a copy of the application form by clicking: download the application form, then complete it and send it to:
WRCS Registrar
c/- Ron Clark
PO Box 658
St.Ives NSW 2075
The fee structure for 2020 - 2021 is as follows (with a special discount for the year):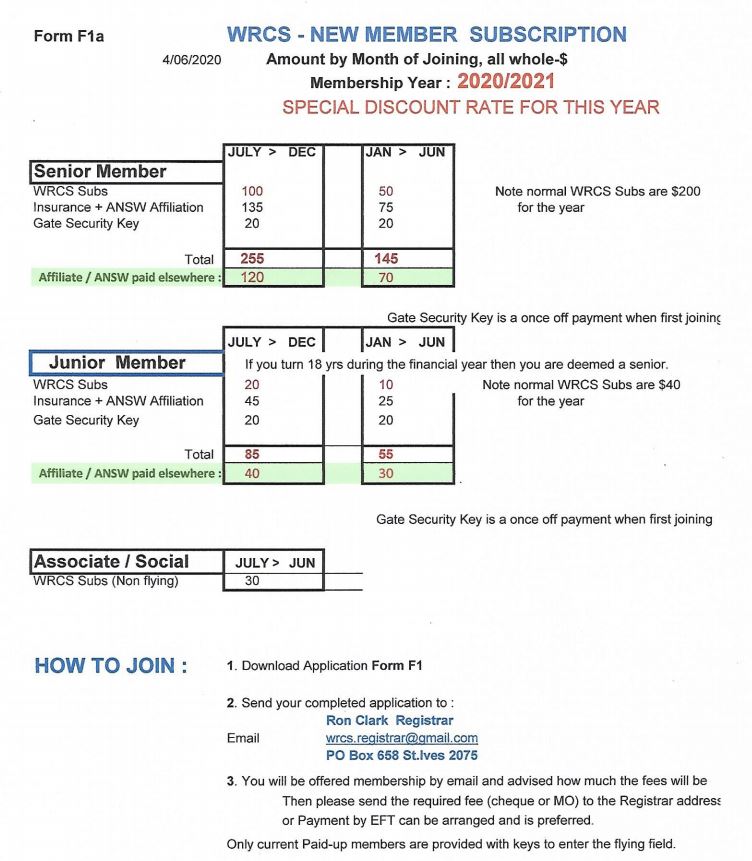 WRCS has many qualified instructors and FREE help and tuition are readily available.