One Model & Electric Fun Fly

August 2016
You may recall at the AGM the prospect of an additional comp was raised and our CD Dave Pound said that as long as 4 members showed up he would run one. Well, last Saturday 7 stalwarts arrived ready for the fray!
The first event was to be a 10 lap race for the "One Model" (a Tiger or a Scanner – yes, ok, that's not one model but near enough!) and here they are ready for the off.
Dave Pound, Stuart Cohen, Mike Minty, Dave Pound, Clive "Call me Prez" Weatherhead, An
Kelvin's new aerobatic ship passed the testing programme and completed 4 very smooth flights on Saturday 30th July - each getting better as Kelvin started to setup the control movements to suit his flying style.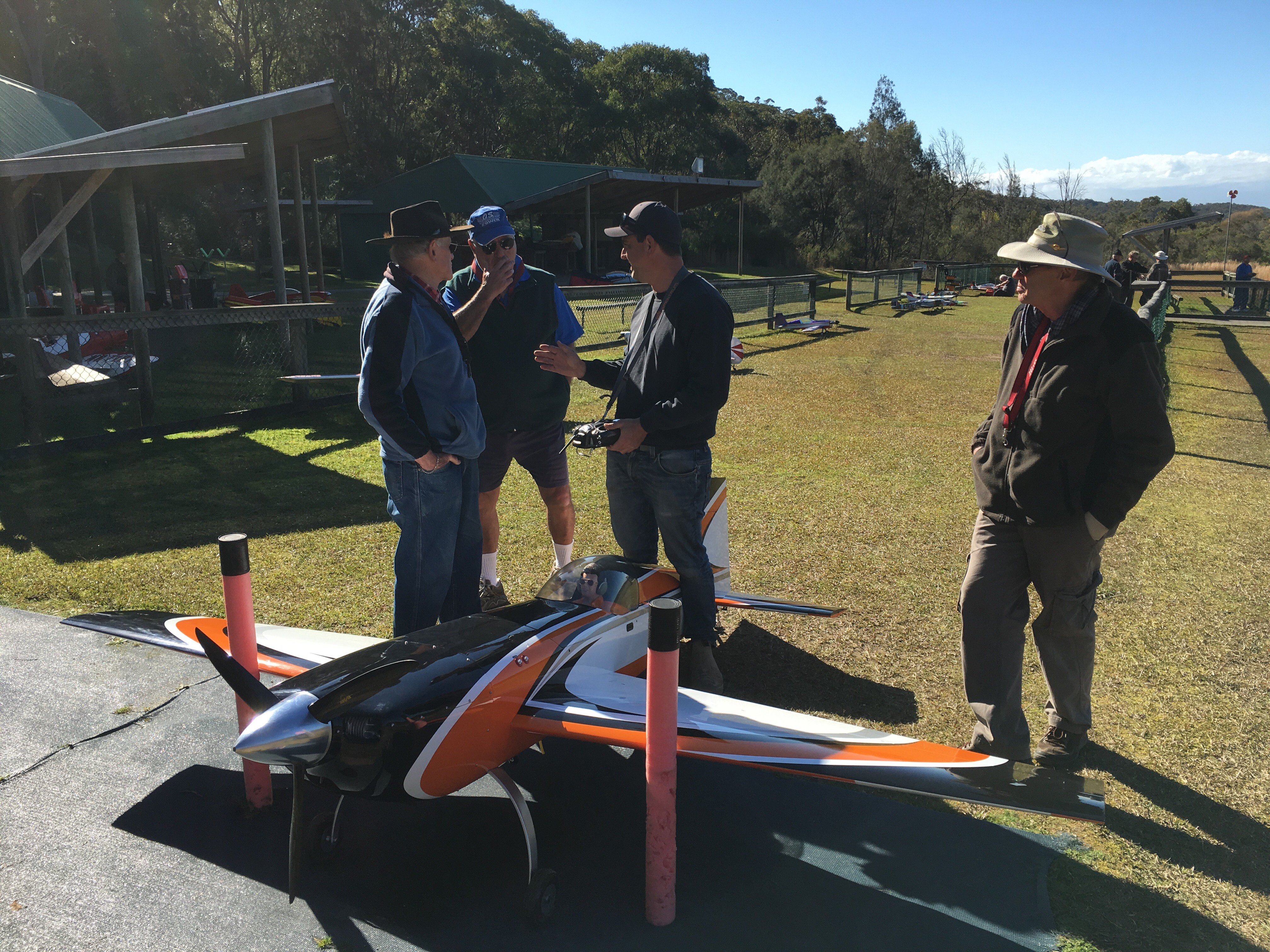 Update 12th August 8am - all 3 events now have enough entrants to justify running them, although more people will be very welcome!
So, the events are:
Around midday - Scanner and Tiger racing - standard planes, motors up to 46, APC 11x6 props, and the club supplies 10% nitro fuel for all participants
Around 1pm - electric fun fly - any electric aircraft can be used - elements are at Dave Pound's discretion, but typically involve things like climb and glide, limbo, spot landing, loops/rolls, balloon bursting etc
Open electric pylon - no aircraft restrictions - so some will be limping around and some might be doing 200km/hr and almost invisible most of the time
Fun electric pylon for home designed and built planes no wider than a sheet of balsa and using a 2200 3 cell battery (this one isn't part of the club championship)
The field will need to be CLOSED to sport flying whilst the events are taking place - so probably from aorund midday until 3pm.
Photos from our recent Biplane Day have been uploaded into the Gallery. If you want to know more have a look at Mike Minty's article below.