Luskintyre Oct 2015
If you have only flown on our WRCS field and never at Luskinyre you will notice quite a difference! Luskintyre is home to a full size aeroplane club consisting principally of Tiger Moths – there's about 14 of them. This means it is big, flat and grass – it looks like this from the back of the hangers. You have got to really try if you want to finish up in the trees!

I got there early Friday afternoon and already there were many "gazebos" erected to shelter both relaxing pilots and planes from what promised to be a hot and sunny weekend.
On behalf of WRCS, a huge thank you to all the participants in our scale day on 25th October - to the competitors who entertained the crowds, the the huge number of visitors who came to enjoy our display and, most of all, to the club members and their families who volunteered their time to cook, cut grass, keep the toilets flushing, judge entrants, direct the competition, make signs, clear rubbish, sell badges, collect for charity, purchase extra food and drink, add up scores, arrange trophies, manage the traffic flow and carparks, etc etc.
There was an enormous effort, handling hundreds of visitors and contestants, and those (mostly) familiar faces handling the workload did a marvellous job. Please, though, we need more volunteers and more of our younger members to lend a hand next time. We don't need ideas, but we do need sleeves rolled up and hands getting dirty!
Anyway, our scale day was a huge success, raising a substantial four figure sum for the Royal Flying Doctor Service - our chosen charity for the event, and attracting a lot of interest from people keen to get into the hobby or to find a club where they can develop their skills.
The two recent articles in the Manly Daily attracted huge visitor numbers to the club - far more people than we have ever seen before, and far more than we thought might come, even in our wildest dreams. As a result, our two car parks were quickly filled, our parking team handled overflow parking in a couple of locations but, even so, our single lane entry road was in turmoil and we have to turn more than 200 vehicles back, with people parking on Morgans Road and walking a couple of kilometres to get to the field. To all the people that we turned back and that were inconvenienced as a result we'd like to apologise wholeheartedly. We did our best to cater for them but, in this case, the numbers were attending were so large that our parking and access limitations were our weakest link.
Above all, though, what a wonderful day and a great outcome for our donation to the Royal Flying Doctor Service.
Clive Weatherhead
The Albury seaplane event, scheduled for 23-25/10, has been cancelled due to low water level.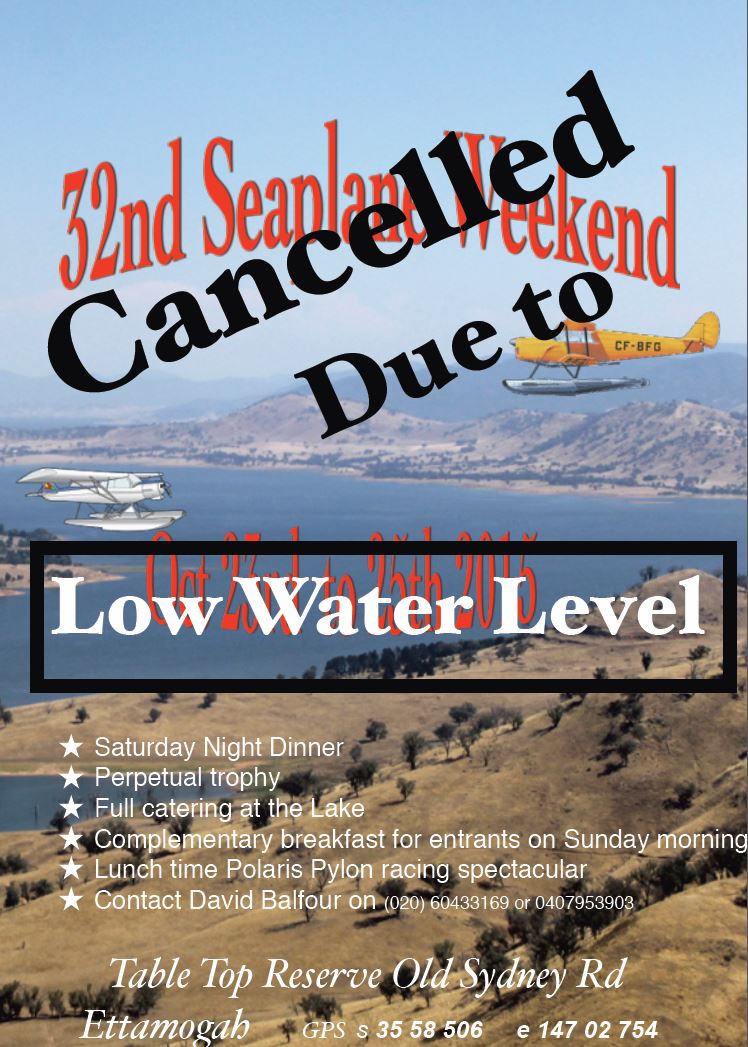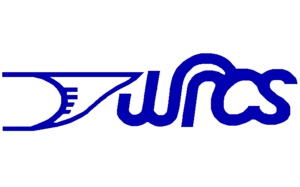 A couple of things coming up at WRCS:
This coming Sunday, 25th October, is our big scale day event. We've got more interest than ever, with the Manly Daily article a few weeks ago, and another article coming in the next few days. There will be plenty of visitors from outside of WRCS, both in a flying and a viewing capacity and, in addition to a big scale aircraft turnout, there will also be some Tiger/Scanner racing at lunch time and an aerobatic demo, as well as the usual hot food and hot and cold drinks. Pilot briefing will be at 9:30am. Now, Dave Pound needs volunteers to help with the day. We've got to cover catering, parking, registration of contestants, judging, flight line control, announcements, and the sale of badges to support the Royal Flying Doctor Service, which is our fundraising recipient for the day as part of National Aeromodelling Day. If you can come along, please do so, and guests are very welcome but, if you can volunteer to help Dave, just let him know by click This email address is being protected from spambots. You need JavaScript enabled to view it.. Thanks in advance for your support for what should be our biggest event of the year.
Peter Clarke has asked us to thank everyone who rang to wish him well throughout his recent illness. Peter has had some lymph nodes removed and has the all clear, with his next check-up in 3 months. Many of the well-wishing messages just have the first name of the caller, and so he'd be guessing who some were, but he's grateful to all.
For those that don't know Peter, his involvement with WRCS goes a long way back, and he was one of the folk involved in the original establishment of our current facility - last century!
Clive