It is with regret that I am letting you know that our great friend, Peter Sharpe, passed away on 22nd April 2016 from complications and infection following open-heart surgery. Peter has been known to many of our members, over the years, as a kind and amiable chap, a gentleman, always good company and a friend to all. He loved fun, and he loved planes, and being with his chums at WRCS.
Our thoughts go to Peter's loving wife, Diana, at this very sad time.
Peter's funeral is on Thursday 28th April at 10:15am at the Garden Chapel, Castlebrook Memorial Gardens, Windsor Road, Kellyville (opposite the Rouse Hill Centre).
Clive
A great day at the field on 3rd April. Stunning weather, plenty of good flying, not much crashing, and much-needed diversity amongst fixed wing, multirotors and helis.
Don't forget club night at Belrose Bowls Club on Tuesday 5th April at 7:30pm!
Following picture courtesy of Greg Underwood. Apparently the collective noun for a group of helicopters is a HOVER.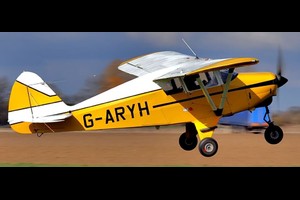 Stan's 3rd instalment of the Tri Pacer build is now published. You can access the article through the "members articles" page, or by clicking HERE
Only 3 competitors for glider day this year, so that competition is going to need a lot more support, next time, if we're going to run it. Click HERE to download the comp report from Mike Minty.
Ed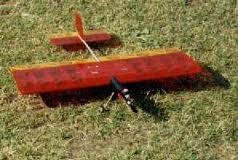 A reminder that the electric fun fly event is on 6th March 2016, as is a round of the one-make (Scanner/Tiger) pylon racing.
For the electric fun fly, you can literally fly anything electric. There will be a series of challenges set by the comp director just before the event, and your aircraft needs to be able to do as much as possible which, given you don't know what it will need to do, is a bit of a challenge.
In general, there might be a climb and glide event, so it's useful to have something that climbs reasonably quickly and glides quite well, but there might also be a limbo event, so tight turns and close control might be important, or there might be a takeoff - 3 loops - 5 seconds inverted - land event, where a light all-rounder will do well. There isn't a single, proven, formula for this event, and half the fun is in seeing planes trying to do what clearly isn't in their normal comfort zone - a couple of years ago one of our instructors was battling very hard to do 5 seconds inverted with an idol...not easy!
If you haven't tried this before, come along and have a go. The event is open to anyone with bronze, silver or gold wings, and they just need to use one plane throughout (unless the comp director says differently), but they can skip events that they don't fancy, so they don't have to take big risks with a precious aircraft. It's all about having a laugh.
Give it a go!
Ed