We don't always celebrate our successes, but here are a couple that are worth knowing about:
The success of an ex-WRCS member - Peter Goldsmith
As a very young boy Peter Goldsmith got the itch for RC flying when he watched models flying at Terrey Hills/Belrose, where the PAR 3 golf course is at the Mona Vale Rd/Forest Way NW corner.
Club Night and AGM - Tuesday 28th June
6pm onwards
Please try to attend the Club Night and AGM on 28th June. You can renew your membership, in person, from 6pm onwards. You'll need your signed renewal form, old key and payment (cheque is preferred).
As usual, there will be light refreshments, and the usual order of business with the AGM and club night - a great opportunity to chat about things that the club does, or could do, and to hear about how the club has been running for the past year, and plans going forward.
Just a reminder that there is pylon racing on Saturday June 4th - two events:
- Unmodified Scanner/Tiger 46, with 11x6 APC propellor.
- Open pylon for IC and electric - anything goes.
The races will run during the morning/lunchtime, with the field being open, all day, for sport flying, other than when the racing is taking place.
Both race classes are open to bronze/silver/gold wings pilots. Dave Pound is organising the event, so please let him know if you want any further information.
As an aside, if anyone is looking for a little building challenge, there's a few of us making electric racers. The rules are simple - designed and built by you, not from a plan, kit, ARF, maximum span of the main wing is 36" (standard balsa sheet length), battery to be a 2200 3 cell lipo. All else is up to the builder - shape, materials, motor, prop. The idea is to have a few of these ready by end of June for a bit of casual racing, purely for fun. If you'd like to have a go, get building! There's about 90 minutes and $10, so far, invested in my effort: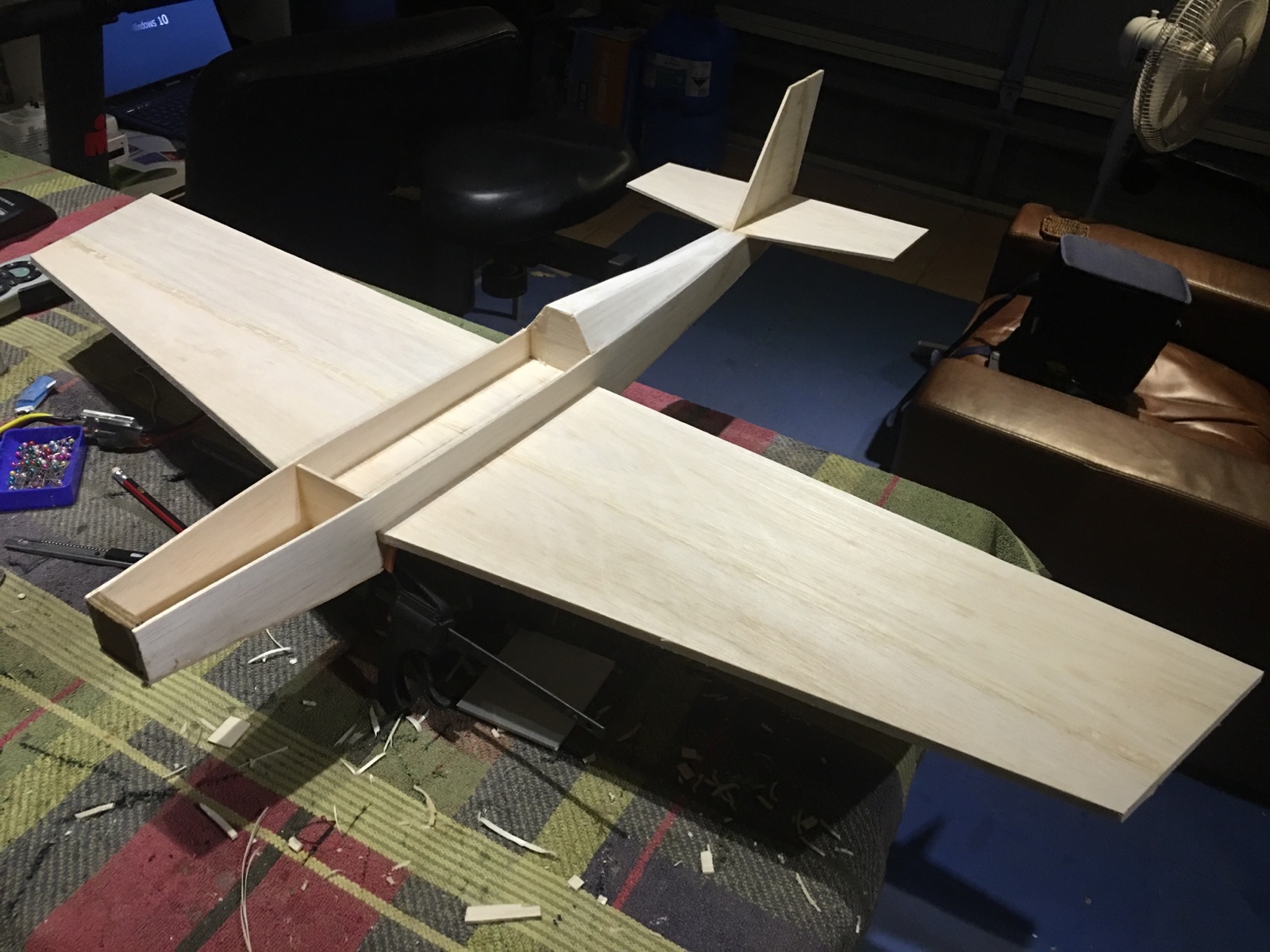 It is with regret that I am letting you know that we have lost another WRCS member, Alan Gleeson, whose funeral was 17th May, as advised by his long-time friend and also WRCS member, Graham Baker.
Alan was one of the founding members of the Pittown Club and started flying with Graham at the old Riverstone meatworks site.
Alan had a wonderful knowledge of vintage aircraft.
He will be sadly missed, and our thoughts go to Beverly, and his family, at this sad time.
Clive