Only 3 competitors for glider day this year, so that competition is going to need a lot more support, next time, if we're going to run it. Click HERE to download the comp report from Mike Minty.
Ed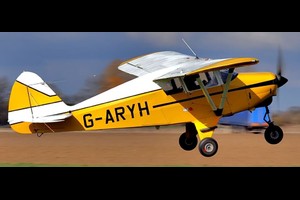 Stan's 3rd instalment of the Tri Pacer build is now published. You can access the article through the "members articles" page, or by clicking HERE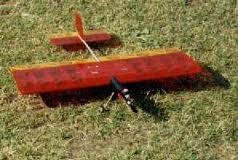 A reminder that the electric fun fly event is on 6th March 2016, as is a round of the one-make (Scanner/Tiger) pylon racing.
For the electric fun fly, you can literally fly anything electric. There will be a series of challenges set by the comp director just before the event, and your aircraft needs to be able to do as much as possible which, given you don't know what it will need to do, is a bit of a challenge.
In general, there might be a climb and glide event, so it's useful to have something that climbs reasonably quickly and glides quite well, but there might also be a limbo event, so tight turns and close control might be important, or there might be a takeoff - 3 loops - 5 seconds inverted - land event, where a light all-rounder will do well. There isn't a single, proven, formula for this event, and half the fun is in seeing planes trying to do what clearly isn't in their normal comfort zone - a couple of years ago one of our instructors was battling very hard to do 5 seconds inverted with an idol...not easy!
If you haven't tried this before, come along and have a go. The event is open to anyone with bronze, silver or gold wings, and they just need to use one plane throughout (unless the comp director says differently), but they can skip events that they don't fancy, so they don't have to take big risks with a precious aircraft. It's all about having a laugh.
Give it a go!
Ed
Just a reminder that club nights are every two months now, so the next one is on Tuesday 5th April at 7:30. The plan is to show a few RC related videos on the night.
A quick note of thanks to the dozen or so people that turned up for the working bee last Saturday morning. We've manged to clear the silt from the entrance to the bridge, install a couple of drainage ditches, remove some tree roots, clear some dead wood, cut back some bush to make a better fire break around the western shed, spread some soil heaps and generally make the place a bit more presentable.
If you are driving down the lane to/from the field and notice some overgrowing bush, feel free to clear it back a bit (the trail needs to be clear enough to allow a fire engine to pass through). Also, if you notice any potholes in the trail, it's worth stopping and throwing in a few small rocks from the side of the trail. Over time they get pressed down and help keep the road smooth, which reduces the frequency that we need to have a commercial operator work on it - saving club funds!
Thanks
Clive