Another great glider day, finally, on 25th March 2017. Click here to open and read the full report (give it a few moments to download).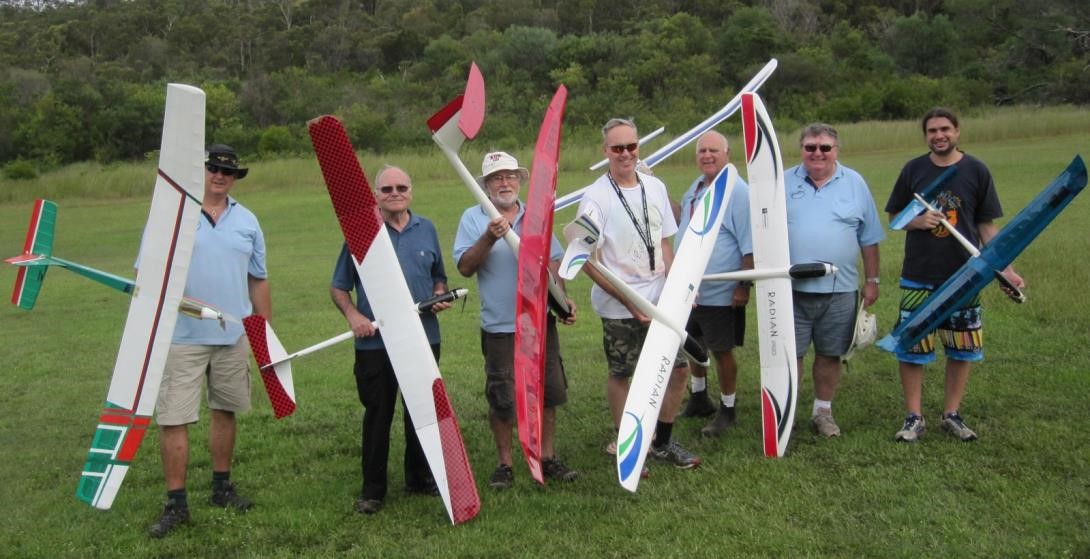 The fun fly and pylon comps, scheduled for Saturday 4th March, have been postponed due to the weather.
Revised date will be Saturday 8th April.
Ed
December 2016 Aeromodeller from the UK had a free plan of a small autogyro included – gotta love a FREE plan! So I went to the field on Tue 27th determined to fly my newly built Boddington designed twin rotor autogyro "Byrace". I had fitted my .5cc Alex Phinn Compish diesel which is theoretically a bit powerful (plan recommends .3 - .4) but what the hell, you can always back off the compression!
There was a bit of a breeze and the "instructions" say point it into the wind, wait for the rotors to pin up, walk forward slowly and let it lift from your hand – don't chuck it! I held it up and the rotors couldn't be bothered to spin so the usual watching crowd suggested ROG.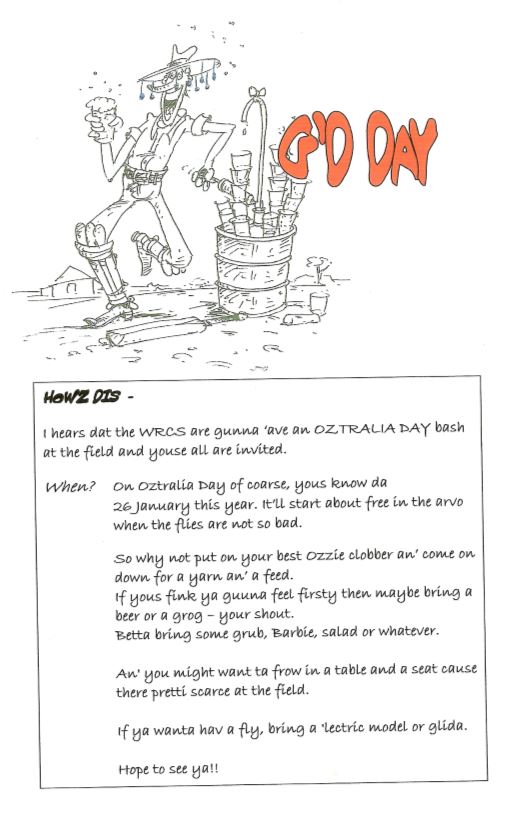 For those of you that thought that Vanessa Rig is an actress, Stan can put you right. Have a look at his latest article by clicking HERE, and if you have a bit of time, enjoy the other members articles under the menu item at the top of page. There's some good reading!
Ed