Our roving reporter, Mr Minty, has done a write up on his trip to West Wyalong, where the skies are big and the beards are bigger. Click HERE to read it!
Ed
The following has been received from the MAAA for publication. For clarification for WRCS club members, this does not affect flying at our Belrose field. This field is already approved and documented with CASA and already had a 400ft ceiling in place.
Clive
The MAAA Executive are pleased to receive the Explanatory Statement and Exemption EX 156/17. (See links below) This Exemption is against operations near controlled aerodromes and operations above 400ft, as stated in Directive CASA 96/17.
It is considered that the exemption returns the normal club operations back to where they were prior to the directive CASA 96/17.
In issuing the exemption it has to refer to MAAA operations within our MOPs. Linked below are MOP004 Ceiling Height Extension and MOP061 Policy Model Near Full Size Aerodromes which have been amended ,CASAs wording, in section 5A of both documents. These MOPs are live on the MAAA website.
This wording is locked in and requires CASA approval to amend it which will also then require a new Instrument to be issued. The wording is nothing more than what clubs would /should do in the normal safe operations and adds an additional visible buffer for clubs and members in the event of any changes to model flying requirements which may be handed down in the future.
Operations within 1nm of an aerodrome is an addition and if State Associations have any clubs operating within this distance, please ensure that the club has the necessary Letters of Agreement and the club is made aware of the requirements under the Exemption.
Link to CASA exemption HERE
Link to explanatory notes HERE
Link to MOP004 (temp height ceiling) HERE
Link to MOP061 (models near full size airports) HERE
Stan has finished his Tri Pacer. Want to read the story? Does it fly? Go to Member's Articles by clicking HERE and you can read all 8 parts of the build story, along with a lot of other good stuff.
Ed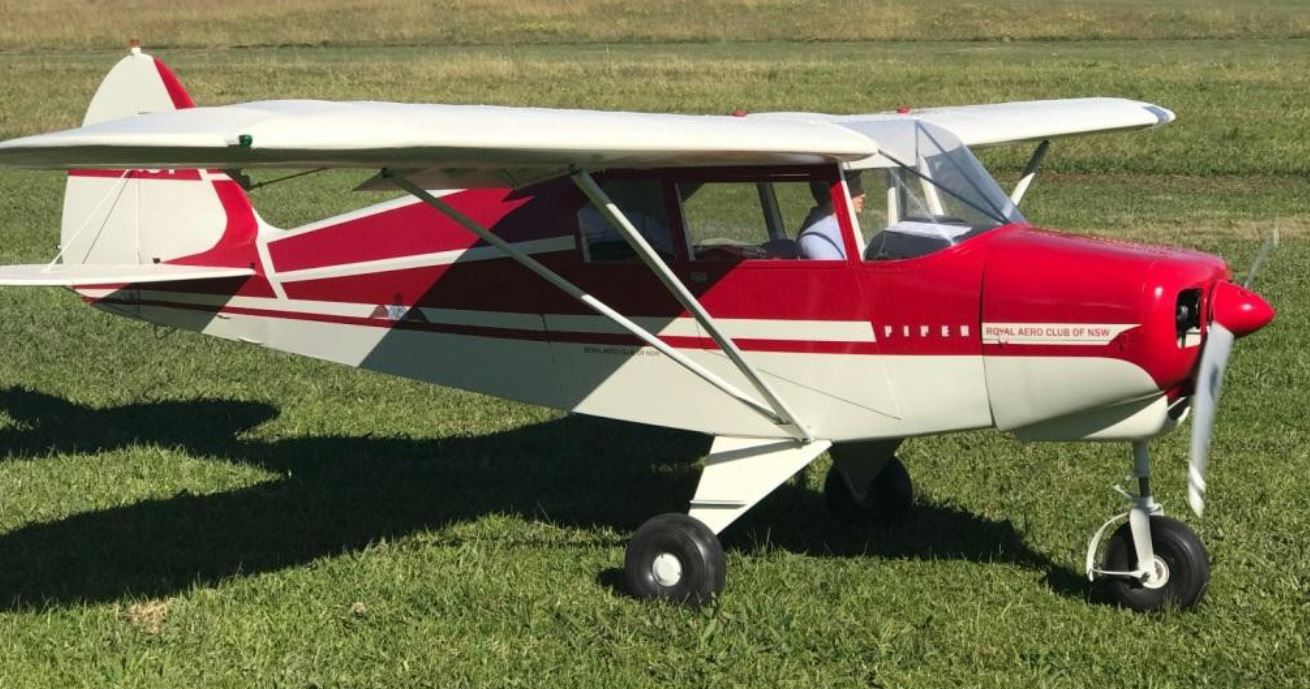 Sunday 30th April is our 1st Scale Day of this calendar year.
The field will be closed to sport flying for the day - it's scale aircraft only, with a break for one-make pylon at lunchtime.
Test flying from 9am, pilot briefing at 9:30 and, as usual, and there will be a sausage sizzle, cold and hot drinks available.
Everyone welcome.