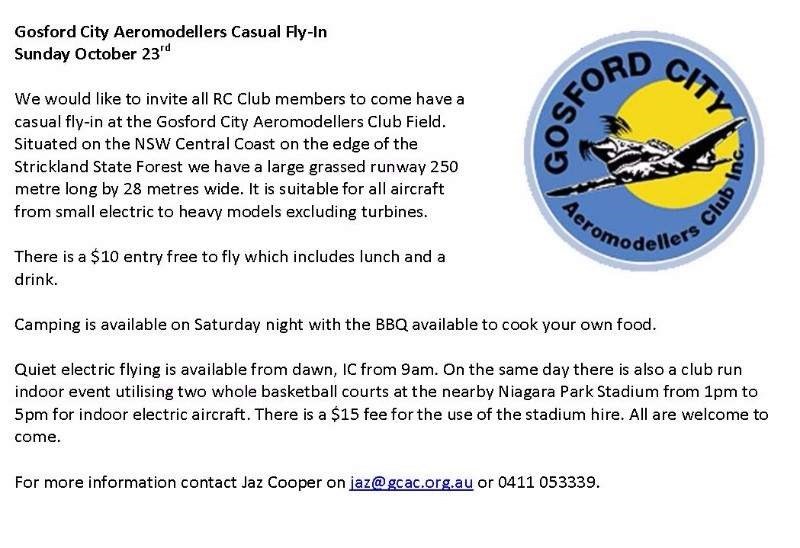 Have a look at part 6 of Stan's TriPacer build story in our Member Articles section (pull down menu near the top of this page).
One Model & Electric Fun Fly

August 2016
You may recall at the AGM the prospect of an additional comp was raised and our CD Dave Pound said that as long as 4 members showed up he would run one. Well, last Saturday 7 stalwarts arrived ready for the fray!
The first event was to be a 10 lap race for the "One Model" (a Tiger or a Scanner – yes, ok, that's not one model but near enough!) and here they are ready for the off.
Dave Pound, Stuart Cohen, Mike Minty, Dave Pound, Clive "Call me Prez" Weatherhead, An
As many of you will know, David Bolstad has taken on the challenge of raising our awareness with the general public in a way that will encourage interest from potential aeromodellers in the area.
On 1st September, Bunnings held a countrywide Family Day promotion, and WRCS was asked to take a stand to show what we do. David and his daughter, Kate, along with Richard Owens, represented WRCS at the event, with a display of aircraft from 1/4 scale down to quads, and with a flight simulator that was a big hit.